Ganesha Enterprises, LLC Announces Agreement with Mr. Checkout for Distribution of 24k Gold Breath Freshener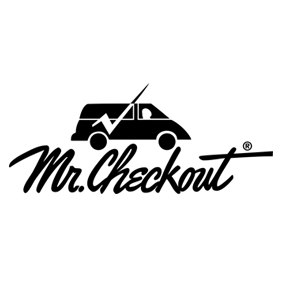 KLG Spice Gold Cardamom Fruitas to be available through Mr. Checkout as early as April
CARSON CITY, NEVADA – April 11, 2018 – Ganesha Enterprises, LLC, a company focused on creating healthy specialty food, is pleased to announce an agreement has been signed with Mr. Checkout to distribute its flagship product, Gold Cardamom Fruitas. Mr. Checkout will also distribute sister product Gold Cardamom Seeds Cluster and Krunchy Capriccio, baked Dates snack.
Mr. Checkout is a national marketing Co-Op of approximately 35,000 convenience stores around the country and is comprised of independent convenience store distributors, merchandisers and wholesale-to-distributor warehouse companies and has built relationships with nearly every major big box store.
"KLG is excited to start this next chapter", said Karunesh Gupta, Founder and CEO of Ganesha Enterprises. "Our goal for 2018 is to carry our products to the next level. Our partnership with Mr. Checkout is the perfect vehicle to make it happen for us".
International award winning, Gold Cardamom Fruitas is the end result of infusing high quality Saffron and Cardamom Seeds together, and then coating them with 24k edible gold. Ganesha uses Gluten-Free, Halal, Kosher, and Vegan certified ingredients for its Gold Cardamom products which are digestible, biodegradable, and are made in the U.S.
Ganesha Enterpises, LLC (www.klgspice.com), is located in Carson City, Nevada. Established in 2007, Ganesha's confectionery and snack food manufacturing facility occupies 22,000 square feet in the state's capital city. The company's flagship brand, KLG Spice, is dedicated to creating innovative products and promoting the wellness and health of the global community while maintaining environmental responsibility. Products include gold covered natural spice breath fresheners and healthy snack and ingredient alternatives.