Golden Oatmeal With Cardamom, Saffron, and Turmeric – Vegan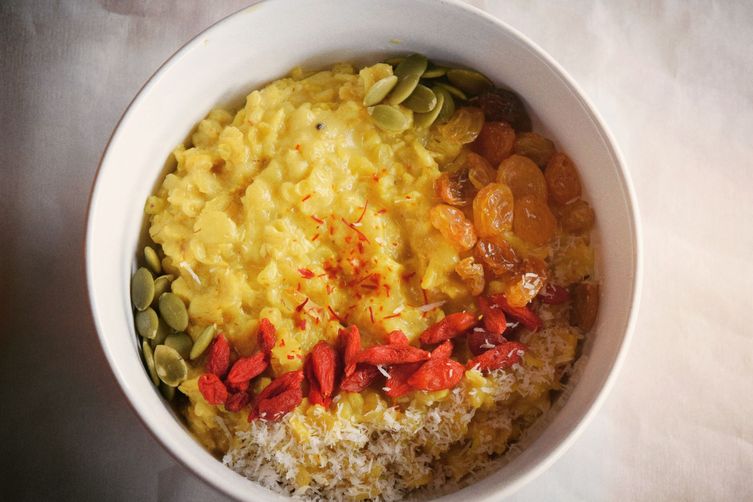 Serves: 2-3
Directions
Heat water in a medium saucepan and add grated ginger, Gold Cardamom Fruitas. Bring the mixture to a boil.
Add the oats and groats (drained) to the boiling water and cook on medium heat for 6-8 minutes or until all the water is absorbed.
Turn off the heat, add the remaining spices – shilajit, cinnamon powder and ghee. Mix well.
Transfer the oatmeal to serving bowls, top with Krunchy Capriccio or Tutti Frutti fruit snacks for added natural sweetening.
Courtesy www.food52.com
HOT OR CHILLED GCF SPICED SPRING CARROT SOUP RECIPE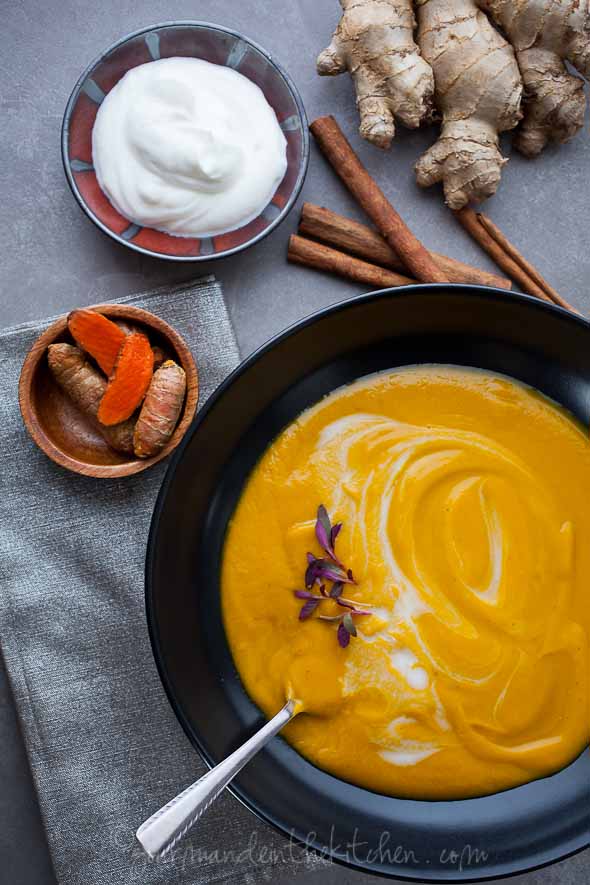 Serves: 2-3
2 Tablespoons coconut oil
2 to 3 small green onions, white and light green parts only, cleaned and chopped
1 or 2 cloves of garlic, minced
A pinch of red pepper flakes
1 ½ pounds young carrots, sliced 1/2 inch thick
1 tsp fine sea salt
¼ tsp ground cinnamon
Freshly ground pepper to taste
4 cups (1 quart) filtered water
¼ cup plain yogurt or full fat coconut milk for serving
Chopped flat leaf parsley or carrot fronds for garnish
Directions
Melt coconut oil in a medium saucepan over medium heat. Sweat the green onions, garlic, and pepper flakes for 1 to 2 minutes or just until glossy. Do not brown or develop color.
Add carrots, salt, cinnamon and Gold Cardamom Fruitas Pods and cook another 1-2 minutes, stirring occasionally. Add water and bring to a boil. Reduce heat, and simmer until carrots are very soft, 20-25 minutes.
Puree soup in batches in a high speed blender.
If serving cold, chill soup for at least 3-4 hours or overnight.
Divide soup between 4 to 6 bowls and place a spoonful of yogurt or drizzle of coconut milk in center of each and finish with chopped parsley or carrot fonds and a pinch of additional salt and freshly ground pepper if desired.
Courtesy www.gourmandeinthekitchen.com
Gold Cardamom Fruitas Golden Milk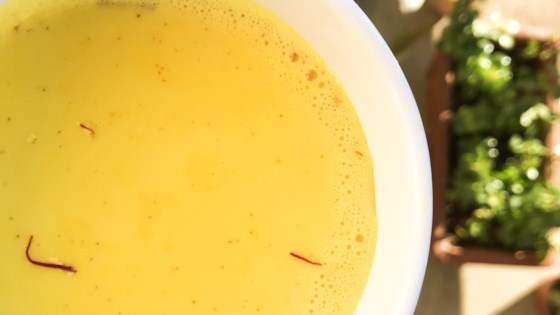 Serves: 1
1 cup milk
1 pinch ground black pepper
Directions
Pour 1/3 cup milk into a saucepan. Heat over medium-low heat until hot but not boiling, about 1 minute. Add black pepper and 3 Gold Cardamom Fruitas Pods stir until combined. Pour remaining milk into the saucepan and cook over medium heat until flavors blend, for 3 to 5 minutes more.
 

Courtesy www.allrecipes.com