KLG Spice Innovates Dates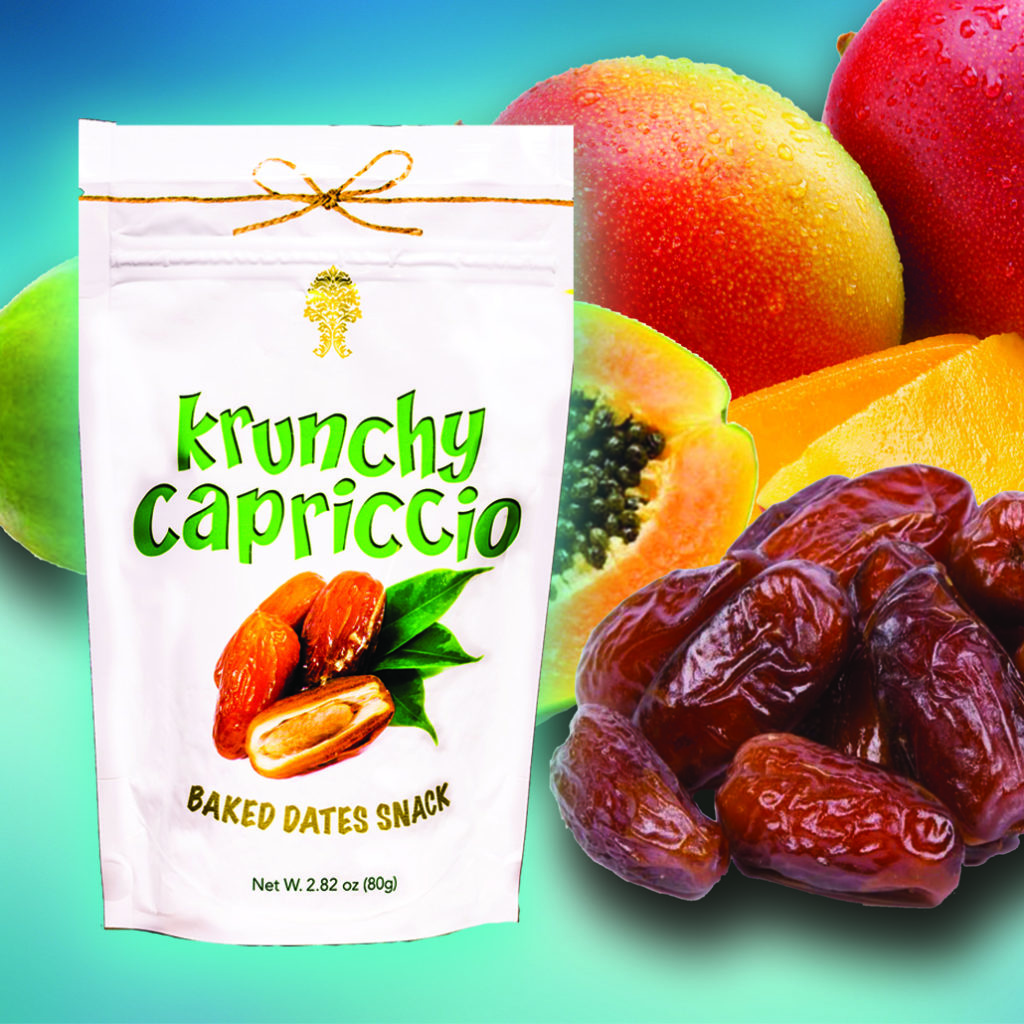 KLG Spice creates a versatile, healthy and natural snack product everyone can enjoy.
December 12, 2017-KLG Spice, a confections and spices manufacturing company focused on creating healthier and environmentally friendly foods, announced today it is ready to release the first in a line of natural snack foods alternatives.
"We are very excited to officially announce the release of Krunchy Capriccio, a natural baked date snack," said CEO Karunesh Gupta.
Krunchy Capriccio is a baked date snack food sprinkled with flecks of 23k silver.  Gupta is dedicated to creating products the whole world can enjoy and routinely uses Halal, Kosher, Vegan, and Gluten Free certified ingredients in his products.
Gupta's 22,000 sqft Carson City, Nevada manufacturing plant will begin shipping Krunchy Capriccio in early 2018. Gupta hopes to have Krunchy Capriccio on the shelves of every health food big box by the end of the year.
KLG Spice, a Ganesha Enterpises, LLC company, is located in Carson City, Nevada. Since its inception in 2007, Ganesha Enterprises, LLC has grown from its first location, a garage, to a new 22,000 sqft facility. KLG Spice is dedicated to creating innovative products, promoting the wellness and health of the Global community, while maintaining environmental responsibility.