KLG Spice Disrupts Billion Dollar Mint Market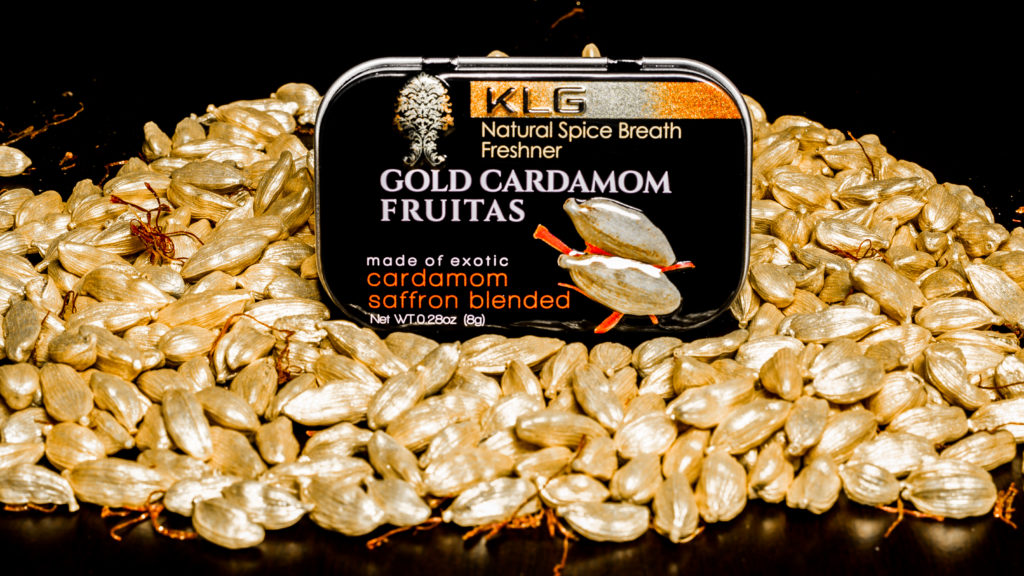 It's not a gum. It's not a mint. It's a natural spice breath freshener covered in 24k gold and it's disrupting the nearly 1 billion dollar breath freshener market.
December 12, 2017-KLG Spice, a confections and spices manufacturing company focused on creating healthier and environmentally friendly alternatives to snack foods, formally announces the launch of its flagship product Gold Cardamom Fruitas.
"We are very excited to officially announce the launch of Gold Cardamom Fruitas. We have overcome many trials and obstacles to bring this, and its sister product Gold Cardamom Seeds Cluster and premium versions of both to market," said CEO and Gold Cardamom Fruitas visionary Karunesh Gupta. "I believe we have created a product the entire world can share and I'm excited to see where it goes."
Gold Cardamom Fruitas is the end result of infusing high quality Saffron and Cardamom Seeds together then covering them in 24k edible gold. Gupta is dedicated to creating products the whole world can enjoy and uses only Halal, Kosher, Vegan, and Gluten Free certified ingredients in his Gold Cardamom products. Gupta's Gold Cardamom products are digestible, biodegradable, transcend religious and moral dietary restrictions, and are made in the USA.
The breath freshener market sits at nearly 900 million dollars in the US alone according to a 2017 Statista study. "There's nothing quite like Gold Cardamom Fruitas out there right now," Gupta says. "There's definitely a place for them in the market."
KLG Spice, a Ganesha Enterprises, LLC company, is located in Carson City, Nevada. Since its inception in 2007, Ganesha Enterprises, LLC has grown from its first location, a garage, to a new 22,000 sqft facility. KLG Spice is dedicated to creating innovative products, promoting the wellness and health of the Global community, while maintaining environmental responsibility.